Customer Reviews
Write a Review
Ask a Question
01/18/2022
Joe G.

United States
Joe G
Bought these for my wife, for Christmas, she loved them, can't wait to get them mounted on the boat this spring
11/03/2021
Lucas C.

United States
Have not used it yet
Bought as a CHRISTMAS GIFT FOR MY SON
08/25/2021
Kathryn M.

United States
Christmas early
Great product, bought 3! Christmas gifts and one for me! Love it!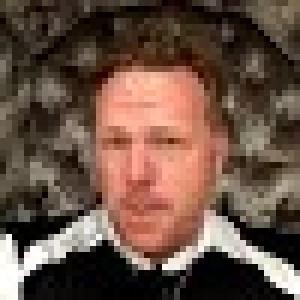 LM
08/11/2021
Larry M.

United States
pretty nice little bar set up - not perfect, but what is?
I haven't taken full advantage of it yet, but they are peppering me with emails asking for a review so here it goes...the docktail bar photography looks nice, and I may use it more in the future, but my boat has a lot of cup holders now, so I tend to use them over this, and although it does hold bottle well, there is some planning that goes into it etc., so I can't see it being an every boat trip. I store it in my helm/dry storage - it would be better IMO if it was sold with a nice bag w/the logo on the outside, so I could keep it in my garage with the Magma grille etc, and then choose when to take it with me depending on the trip - make sense? The rod mounts works well, just like a Magma grille or bait cutting board, but because the manufacturer wants to ensure it will fit in a rod holder - any rod holder, their arm is a little too small in circumference and so it rattles a bit and is a little loose - I would prefer that a table I am pouring drinks on be a little more stable. It is a little difficult - take a few tries - to get level - maybe I'll get better with that over time? I think it's nice overall, but IDK if it;'s worth the money. I think I paid something like $250 for it, and I think I just expected a little more, IDK? Will it help at the sandbar...yes! Are you the type of person who is always going there?, then yes! I'd recommend though, if you buy it, try and find a clip on umbrella for it, as all your bottle will be out in the sun, at least that is how it is on my boat. I would say overall, it's a B. If it had a bag, was a little more stable and came with a little umbrella that popped up in the middle, it would be worth the $ spent and would receive an A - I could get over the little wobbles.
08/05/2021
Samuel H.

United States
Good idea needs tweaking.
We have an Airstream Travel Trailer and saw your product and thought it would be great in our rv for traveling. We could leave our bottles out during travel and not have to put them away. Plus we could serve from it when we are parked. One less thing on our humongous check list for " travel day ". Got one and discovered it was a little too big and heavy. Love the concept just need to tweak it to open up a whole new consumer base. Good Luck too you,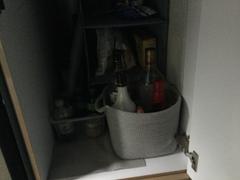 06/02/2021
Christine D.

United States
Nice
I love it but with the pole holders that I have on my boat it does not work it hits my canopy, you can adjust the bottom and flip it but then you would have to lean over rather than have the convenience of it inside the boat so my only alternative is to put in new pole holders to have the convenience of using it the right way. If purchasing please look at the measurements and where you put it on your boat first.
02/28/2021
KATHY B.

United States
Love it! A must have to stay organized!
We do a lot of canal cruising in the Keys and hit some little islands. Perfect for keeping alcohol at your finger tips!
02/06/2021
JoAnn C.

United States
Bar for the boat!
It was very easy to order and my husband was pleased with the quality of the product. We can't wait to use it!
02/06/2021
Melissa K.

United States
Smart and Practical
The Docktail Bar has been a great addition to our boating days and evenings. While enjoying the sun, or sunset, everything we need is right next to us, securely in one place. We love it.
01/16/2021
Ruth B.

United States
Awesome Boat Addition
This product takes our boat parties to the net level! Cool and Classy!
01/14/2021
Rafael K.

United States
Great Company
I bought this as a gift. I forgot to put a note with the gift and to ask that there be no receipt. I remembered the next day. I sent an email to the company and they fixed the issue right away and did it graciously. Nice to deal with companies that remember customer service! Good job and thanks. By the way, the recipients LOVED their gift!
10/01/2020
Linda W.

United States
Love my dock bar
Worked perfectly for anchoring and enjoying the water with cocktails.... perfect accessory very stable Ordered one for a friend for Christmas....