Customer Reviews
Great customer service and product
I actually called the owner and said I would like to come by and look at the various products and he said sure pick a day and we did. I went by his warehouse picked out the best product that I was looking for it was a smooth transaction, apparently this doesn't happen very often as his warehouse is close to where I live but I have to give the overall experience five stars, great product and fantastic top shelf service.
06/30/2022
Zeke B.

United States
Awesome Bar
Excellent craftmanship. we love it
07/25/2021
Lisa V.

United States
Utility table-Server on the Sea
Excellent quality and functionality. Adds the extra space we needed. Would highly recommend.
01/26/2021
Jessica G.

United States
Perfect
Super super fast shipping and exactly as advertised can't wait to get on the water and use it!
12/04/2020
Mary A.

United States
Boat Snacks!
What a great boat accessory! The fun part of sunset cruises in the Florida Keys is a great glass of wine and (of course) BOAT SNACKS! The table is the perfect size for a snack platter and spaces for wine bottle and opener. Love this table made of durable material!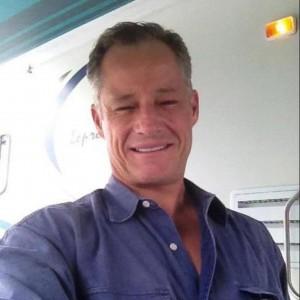 BP
10/03/2020
Brian P.

United States
Well made, we love it!
Excellent table. And the shipping was very fast. And customer service was immediate after calling about a question.
07/01/2020
Kelly D.

United States
Docktail Bar Boat Utility Table
Excellent! It is perfect for cookouts on the boat. I really like that it can be used in any of our rod holders so we can move it around as needed. Highly recommend!
06/25/2020
Mark

United States
Awesome service and table!
We received the table and the bracket was made for a railing that was larger. I sent an email and Steve set me up! His team made a new bracket and sent it over with return postage for the original bracket. Great customer service! The table works great, very sturdy! A great addition for our pontoon parties! Thanks Steve!
06/02/2020
Steve M.

United States
More Room
We own a 27' Grady White Islander, and sue it for weekend cruises, as well as fishing. There is never enough room. The docktail Bar will offer a new place for staging dinner and lunch.
06/02/2020
katie h.

United States
It works great!
It works great!
05/20/2020
Gerald D.

United States
Fantastic & Innovative Product
Every boat should have one of these! It's well built, durable, and it looks super cool. We do lots of entertaining on our boat and this will enhance that experience. I highly recommend this product!
02/19/2020
Martin J.

United States
Very Nice & Very Well Made
Have not yet installed on the boat but we are looking forward to doing so. The materials are high quality and it is very sturdy and well designed. It's just what the doctor ordered.